Duration
2 Nights & 3 Days
Max Elevation
Accomodation
Included in Cost
Best month
Spring (March- May) / Autumn (September- November)
Chitwan Sauraha Tour
In terms of the various treks and tours available in Nepal, the Chitwan Tour is a fantastic option because it combines flora and fauna exploration with a rich cultural experience. Nothing could be more enjoyable than experiencing the thrill of living at a specific time in the heart of Nepal, where you will find yourself closer to nature. Additionally, this is the nation's oldest national park. There are almost 1,000 square kilometers of subtropical lowland jungle there. In 1973, Chitwan was established as a national park. It was listed as a world-historic monument by UNESCO in 1984. It is home to 47 species of reptiles, 543 species of birds, 126 species of fish, 590 kinds of butterflies, and 56 species of mammals, including endangered one-horned rhinos and regal Bengal tigers.
---
5%
OFF
USD79pp
About This Trip
This trip is completely customizable.
Have a large group? We can assist you.
We work with you to make it affordable.
Choose your own departure dates.
Chitwan Sauraha Tour Outline Itinerary
Day 01: Drive from Kathmandu to Chitwan
Day 02: Full-Day Exploration
Day 03: Return Back to Kathmandu
Chitwan Sauraha Tour Detail Itinerary

Expand All

Day 01: Drive from Kathmandu to Chitwan

You will depart from Kathmandu and go to Chitwan on your first day. When you arrive in Chitwan, your crew will transport you to the appropriate lodging. After that, you can cool up with some cold beverages before taking a break. Visit the Chitwan National Park after this recuperation period to learn more about the park's history, fauna, and overall feel. Before taking part in a Tharu dance performance and a hamlet visit, you will later get to experience an exotic sunset from the Rapti River.

Day 02: Full-Day Exploration

At 7:00 AM, breakfast will be served before you embark on a canoe excursion along the Rapti River. After a short forest hike and before you have time to enjoy a quick, delectable lunch, you will get to view a rare kind of crocodile. After lunch, take a Jeep ride deep into the jungle to see the fauna and vegetation in their natural splendor. During this safari, you'll see a wide variety of mammals, which are thought of as Nepal's wealth, before heading back for dinner at the resort's restaurant later that night.

Day 03: Return Back to Kathmandu

The alarm for your last day will go off at 6:30 AM, and breakfast will be served at 7:00 AM. After that, you'll proceed to the bus terminal to get a ride back to Kathmandu, the nation's capital.
What's Included?
Kathmandu -Chitwan -Kathmandu transfers by Tourist bus and rest by private vehicle as per the itinerary
National Park Fee
All jungle activities as mentioned in the program
Services of an English speaking Naturalist /jungle guide in Chitwan
Activities: elephant back safari or jeep ride, Jungle walk, bird watching tour, Canoe ride, Tharu village tour by walk, and Tharu cultural program
---
What's Not Included ?
Meal ( Lunch and Dinner)
Drinks (unless specified)
Gratuities
---
Useful Information
What to bring:
Passport or ID card
Comfortable clothes
Weather and Climate in Chitwan National Park:
Located in the Terai area of Nepal, the district of Chitwan is surrounded by dense jungle. The majority of tourists throughout the world frequently ask, "What is the weather and climate in Chitwan?" Tropical monsoon weather with humidity pervades Chitwan National Park all year round. During the summer, you must manage a number of difficulties. The heat from the sun is too much. When you are outdoors in the sun, it is advisable that you wear sunglasses and a sunhat.
Chitwan Sauraha Tour Departure dates and price
The given cost are per person and exclude international flights. Given below are the departure dates available for online booking. If the given date is not favorable then please contact us and we will happily customize your trip on dates more appropriate for you.
| Start Date | Trip Cost | Availability | Booking |
| --- | --- | --- | --- |
Route Map
Reviews

Pokhara was always my top in list to visit
I and my husband went on a private tour to Kathmandu, Pokhara, and Chitwan last year. We had a great time. The hotels we stayed in were very clean and welcoming.
- Rani G. (
)

Day well Spent in Kathmandu
I and the guys went on a short Kathmandu and Nagarkot day tour and enjoyed it a lot. Had a lot of fun overnight at Nagarkot.
- Raju K. (
)

Had a wonderful Time !!!
Our family went on a pilgrimage Tour with these guys last year and loved how they took care of us. My mum was not very well on the way and the guide was with her always to make her comfortable and give her company. I would highly Recommend AAT for your next Tour to Nepal.
- Rajiv (
)

Loved it !! Going Again SOON !!
My trip to Nepal was organized by Alpha Adventure Treks. They were quite helpful throughout my trip; I had a fantastic time in Nepal, and my favorite parts were watching the sunrise and riding an elephant.
- Kriti K. (
)

Incredible Experience !!!
This is a great opportunity for non-mountaineers to get up close and personal with the Himalayas, including Everest. You'd have the most amazing day of your life.
- Beverly J. (
)

Amazing Nepal Tour
Alpha Adventure Treks took me on a Nepal excursion. They provided outstanding service throughout my trip; I had a wonderful experience in Nepal, and my favorite parts were watching the sunrise and riding an elephant.
- Roger L. (
)

Highly Recommended !!!
A terrific experience with a knowledgable and articulate guide who will take you on a comfortable and detailed tour of the attractions. The guide did not rush us or put us under any strain at any of the four stops. It was unquestionably the highlight of our trip to Kathmandu. Strongly suggested!!
- Robert Jr. (
)

Himalaya without the pesky walking!
Beautiful tourist spot on the outskirts of Kathmandu with views of the Himalaya from Annapurna to Sagarmatha. For the best chance of clear skies, go early in the morning. A cable car trip provides spectacular views of Kathmandu.
- Chris D. (
)

Best Short Tour of my Life !!!
Alpha Adventure Treks provided the best and most professional service. We went on a Kathmandu and Pokhara tour with them in March 2020, and they had excellent hotels in both Kathmandu and Pokhara. The driver was courteous and helpful, and all pickups and drops were completed on schedule. Alpha Adventures is a game that I recommend to everyone.
- Alvin G. (
)
5%
OFF
USD79pp
About This Trip
This trip is completely customizable.
Have a large group? We can assist you.
We work with you to make it affordable.
Choose your own departure dates.
For any queries !
Please use the below address to call us or mail us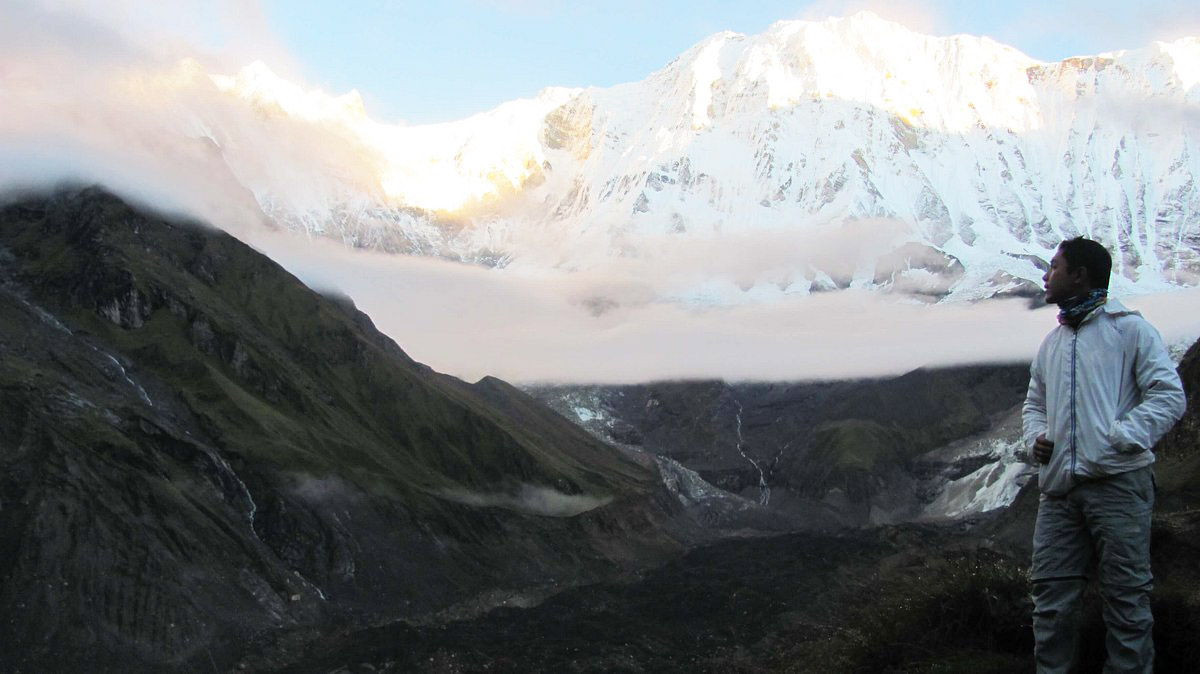 Enjoyed the experience to the fullest.
Went to Annapurna Base Camp and really loved this trek route. The mountains, hills, rivers, locals and livestock are still fresh in my memory. The route from Machapuchre base camp to Annapurna Base Camp was like a dream. And the base camp itself in between the massive Annapurna and Machapuchre was a surreal exprience. Thanks to Alpha Adventure Treks for managing everything with highest professionalism. Didn't have to worry about anything.
Mijal T
View All Reviews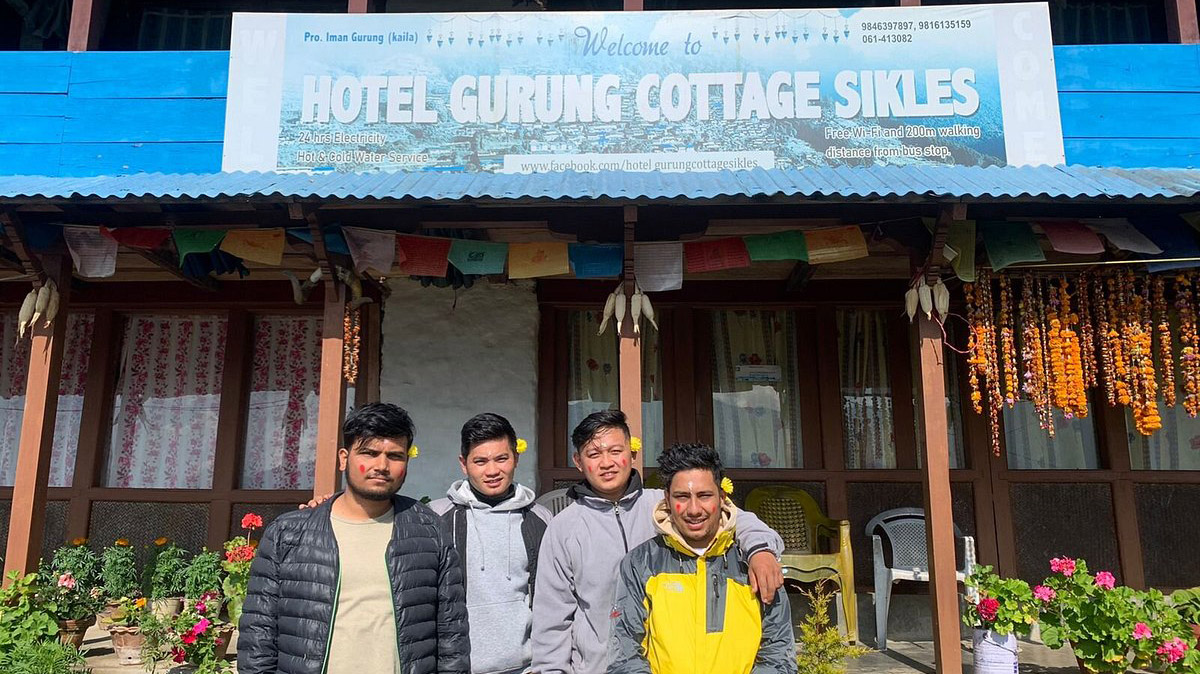 Great Trip.
It was a really amazing trek to kapuche lake, organized by this company. Everything was great: accommodation, food, etc. Especially worth mentioning purushottam who really helpful to us . He is a professional in his field and also a very cheerful and friendly person. He knows the route very well and is always ready to help. Thank you so much for organizing this trip!
Sushil K
View All Reviews